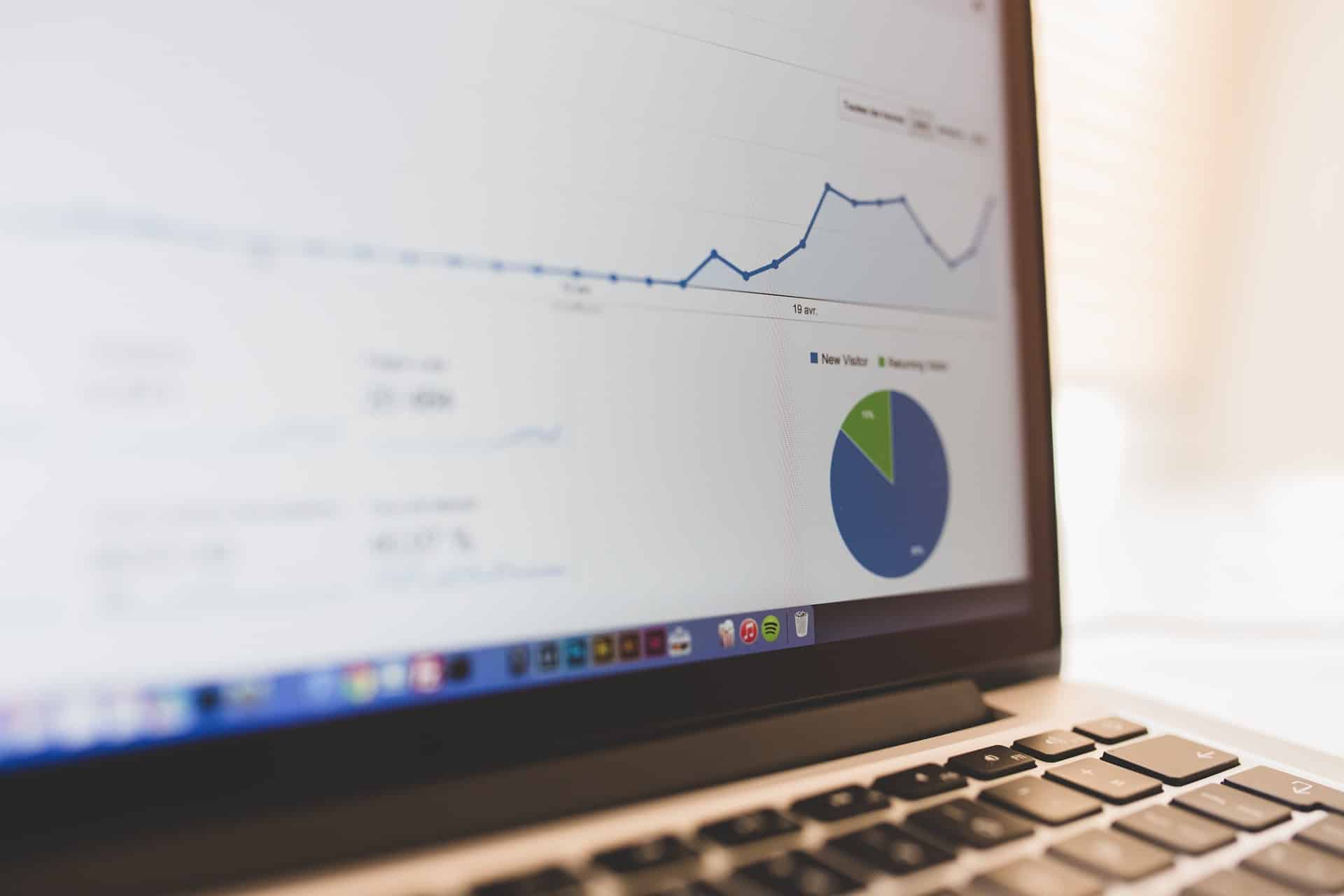 Hey, everyone! So we are slowly getting into 2018 and Google has announced 2 big updates to their algorithm (the clever system that decides where to rank your website). I'm going to explain a little bit about both these updates and how to keep you ahead of your competitors.
Here are the updates;
SSL Certificates/HTTPS
So this actually started to creep in at the tail end of 2016 but now 2018 is here, it's imperative to get this sorted. It actually has 2 consequences which I'll cover.
I'm sure many of you have noticed on certain websites you get a nice little green padlock in the URL bar of your web browser. This signifies the website is secure and uses what's called an SSL (Secure Sockets Layer) Certificate. You'll see it on loads of major websites especially banks, PayPal, Amazon along with loads of others. You may have also noticed our own website has one and you'll only start to see it more and more thanks to this update.
So what actually is SSL security? For you geeky lot this is what it means – SSL (Secure Sockets Layer) is the standard security technology for establishing an encrypted link between a web server and a browser. This link ensures that all data passed between the web server and browsers remain private and integral.
In simple terms, it means it makes sure the link between the user, the website and the server is secure from prying eyes and being intercepted by hackers who want your details.
For those who are eagle-eyed, you may have noticed the usual default HTTP:// has changed to HTTPS://. This basically means all website files and scripts are now served over HTTPS instead of HTTP meaning it's secure. It can take quite a lot of work to change your website from HTTP to HTTPS.
Why should I get an SSL Certificate?
Good question. So this is how it directly relates to Google – Google have confirmed SSL is a ranking factor for your website. Yikes! This means if you and a competitor have equal quality sites from an SEO point of view, the SSL version would be ranked higher.
Another thing to consider, is it builds trust with the user of the website. Always a worthwhile thing to do. Google are so passionate about making sure users are aware if they're on a secured or unsecured website that as of January 1st 2017, they released an update to Google Chrome that gives you a nice big warning if you visit a website that does not utilise SSL. It says 'Not Secure'. Scary for many users or potential clients who might not know what this means and immediately leave your site!
Here is the difference.
How to get an SSL Certificate for FREE
Depending on how your website is built will depend on how easy it is to setup your site for SSL & HTTPS. I don't advise a novice to carry this out as things can go wrong very quickly. The websites I build mainly use WordPress so this is what I do.
There is a company called Let's Encrypt that offers free SSL certificates! Something that 6-12 months ago was unheard of. Most decent hosting companies have paired up with Let's Encrypt to allow 1 click install of SSL certificates from their cPanels. As we pay a lot of money for our clients hosting (one of the most important but overlooked steps of having a website), we have the ability to 1 click install these certificates. You still are required to re-configure the website but this is a nice feature.
With WordPress, there is a great free plugin called Really Simple SSL. Depending on how the website was made, this can sometimes fully configure your website to the new HTTPS protocol without having to do anything techy. Really nice! The downside is it doesn't always work and if it doesn't, it can be quite advanced and time-consuming to do everything manually.
For all new clients, I'll be including SSL setup included in the cost and for existing clients who wish to upgrade, I can offer this setup at a small cost, just contact me.
---
Pop-Ups
If you've been using the internet for any period of time you've probably come across a website that has a pop-up. It could either be a couple of seconds after load or perhaps when you go to exit the page. I hate them, you probably hate them and now Google hates them.
Googles drive is to provide better user experiences. That's the whole premise on how Google ranks websites. It wants to provide the user with the most relevant website from their search results.
After Google realised most users hate popups, they no longer want to promote websites who use this feature on their home page. They class it as spammy and it impedes user experience. For now, the change will only affect mobile search results. This means that if someone searches for a service you offer on a mobile device, your website won't show in the search results. While this doesn't currently affect desktop search results, with anything from 40-70% of traffic coming from smartphones it's worth getting it changed now and in my opinion, it's only a sign of what's to come.
Ditch the popups.
---
Why does Google keep bringing out updates?
There are 2 reasons to this, 1 official reason and 1 reason every web designer and SEO guy know.
Google's focus is user experience. This is why things such as SSL, Website Speed, Popups are all big ranking factors. It wants to provide the best results to the user so it's important to make sure your website is fully up to date with Googles best practices.
Did you know Google will adjust your ranking based on how much traffic your site gets, how long people spend on your site and if they think the user submitted a contact form/contacted you? There is not a way to trick Google with this, it's actually very complex so don't bother with services offering to sell traffic etc. What Google tries to gauge is if it ranks you, gives you traffic, does the user get what they want from your site making it relevant? If so, they'll see your website as worthy and raise you up the ranking ladder. This is a very tiny piece of the SEO puzzle but worth remembering.This is the 'official'
This is the 'official' reason – User Experience.
You can help Google see your site as relevant by providing the user with a fantastic user experience and converting those users into enquiries. What makes me unique is I don't just offer a cookie cutter style of web design. I actually look at your business, yourself and your goals and build websites that are made to convert visitors and make you money. If you have an idea of what you need you can request a quote here or if you'd just like a friendly chat to see what I could do for you, you can contact me here.
The other reason is this – Google Adwords.
As a guy who carries out SEO myself, it's extremely laborious keeping up with Google's guidelines. It's always changing the goal posts, always deciding 'Oh actually, we don't like what everyone's been doing we will now penalise sites that have done that' and the reason for this is Adwords.
Google Adwords can work fantastically depending on your budget and business. This is the way Google makes the majority of their money. By changing the goal posts for SEO and constantly 'shaking things up' it forces people to use Adwords. Adwords is reliable, you pay your money and you'll be ranked and almost instantly. The downside is it can be hellishly expensive and only works if you keep paying which creates a never ending revenue stream for Google. It's a brilliant business plan.
---
So, that's it for now. I'll do a full post in the future on Google Adwords but in the mean time please share this post on social media to help other business owners learn about these updates and please leave some comments below about your thoughts on this post. I want to hear it all, the good, the bad, the ugly. If there is anything you'd like to know more about too, please leave a comment below and I'll do a blog post on it for you.